Victoria Bed and Breakfast Search Results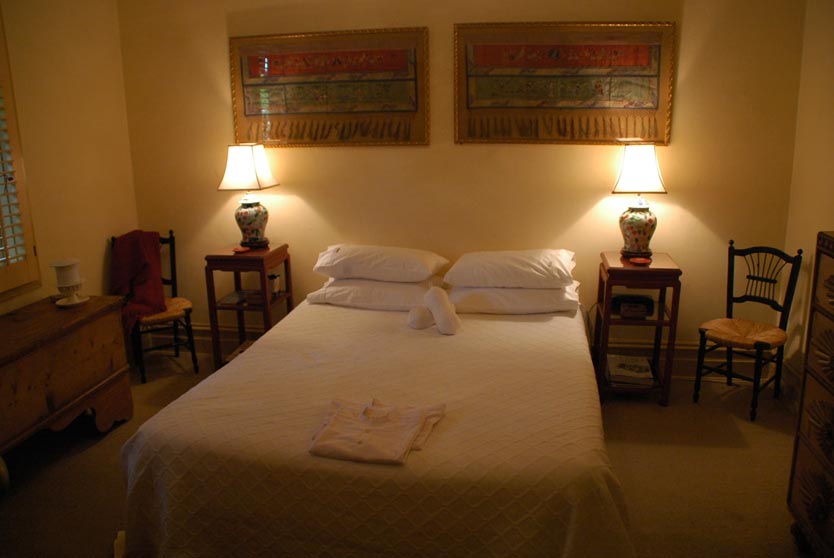 Rotherwood - Richmond
Situated "On the Hill" in Richmond, Rotherwood is at the heart of Melbourne's attractions. Enjoy elegant, self contained accommodation within walking distance of MCG, Royal Botanic Gardens, and the bustle of Bridge Road shops and restaurants.
Call Flossie Sturzaker on (03) 9428 6758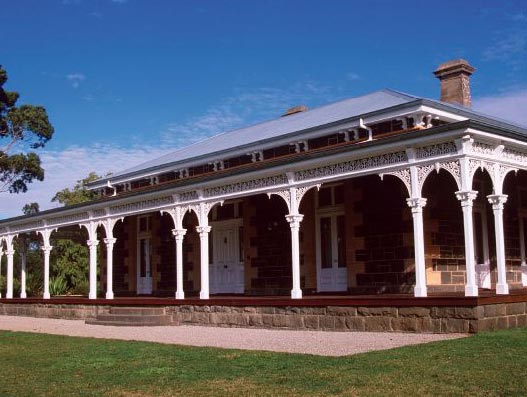 Royal Mail Hotel - Dunkeld
The Royal Mail Hotel is a unique destination surrounded by extensive Australian gardens, with stunning views of the Southern Grampians Ranges.
Call Amy Peters on (03) 5577 2241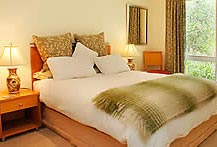 Sartain's at Mornington - Mount Eliza
Nestled in a delightful garden setting within an expansive, tranquil 10 acre country property, Sartain's at Mornington offers guests an intimate retreat with an AAAT 4 Star Rating.
Call Sally Sartain on (03) 5975 1014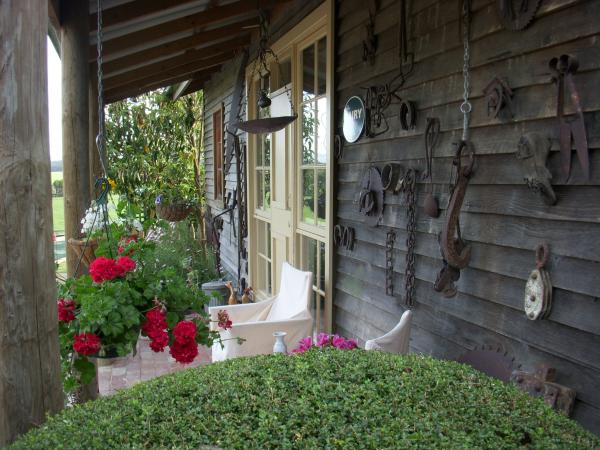 Springbank B&B - Nilma North
Our farm on 20 acres of lush grazing land is located on the outskirts of Warragul in West Gippsland approximately 75 minutes drive east of Melbourne.
Call Kaye & Chris Greene on (03) 5627 8060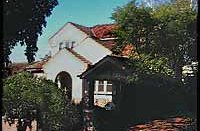 Springfields - Camberwell
"Springfields is our attractive and spacious family home situated in a quiet avenue in one of Melbourne's finest suburbs.
Call Robyn & Philip Jordan on (03) 9808 1681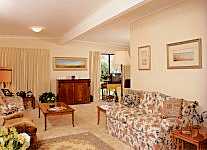 Tamasha House - Sorrento
Traditional B&B in a beautiful garden setting. Just a short walk to Sorrento and both bay and ocean beaches. Caring hosts offer a warm welcome, fine food and local knowledge.
Call Naomi & Peter Nicholson on (03) 5984 2413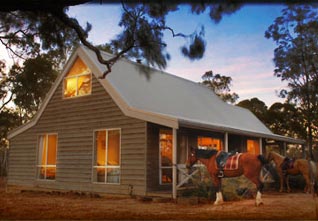 The Grelco Run - Brimpaen
A 1,000 acre playground designed to meet your every need for a relaxing weekend away. Situated in the Northwest "Sunny side" of the Grampians National Park.
Call Graeme & Liz McDonald on (03) 5383 9221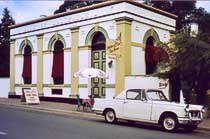 The Mulberry Tree B&B Tea Rooms - Chiltern
Indulge yourself in the heart of country Victoria. At The Mulberry Tree B&B you will find a haven to relax and enjoy delightful accommodation with gourmet breakfast. Why not stay for lunch or afternoon tea in our leafy garden or in our historic tea rooms.
Call Regina Welsh on (03) 5726 1277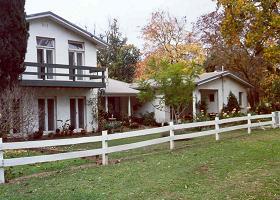 The Pelican - Wangaratta
Located less than five minutes from Wangaratta, The Pelican is a charming historic homestead set in parklike surrounds.
Call Margaret & Bernie Blackshaw on (03) 5727 3240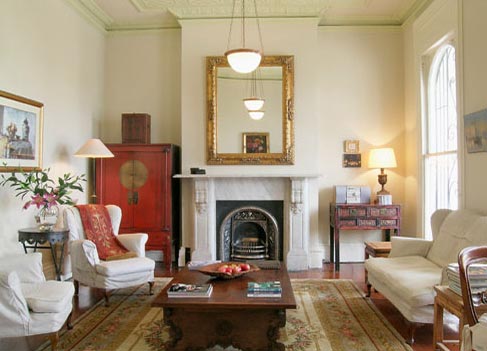 Villa Donati - Richmond
Regarded as one of the finest Melbourne bed and breakfasts, Villa Donati, with its cool, classic, exterior and chic, contemporary interior offers luxury accommodation in a great inner city location.
Call Gayle Lamb & Trevor Finlayson on (03) 9428 8104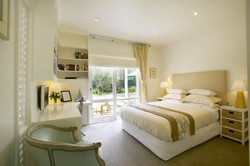 Waratah Brighton Boutique B&B - Brighton
Waratah Brighton Bed & Breakfast is a gracious boutique accommodation in the heart of trendy Bayside suburb Brighton, 12 km or 20 minutes south east of the Melbourne CBD.
Call Brigitte & Harry Orth on (03) 9592 0501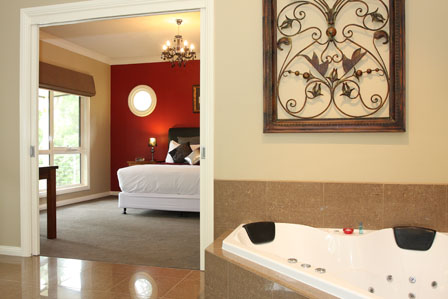 3 Kings Bed and Breakfast - Yarra Junction
Spoil yourself and someone you love with the ultimate luxury Yarra Valley accommodation cottages at 3 Kings B&B. 3 Kings Bed and Breakfast offers the perfect five star retreat for a midweek escape or a perfect weekend getaway.
Call 3 Kings on 0409 678 046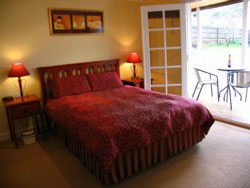 65 Main - Hepburn Springs
65 Main is a big bright heritage house with lots of special touches and a casual vibe. . . where you're treated like a friend, not just a guest. It's your key to the best the spa country has to offer.
Call the hosts on 03 5348 1826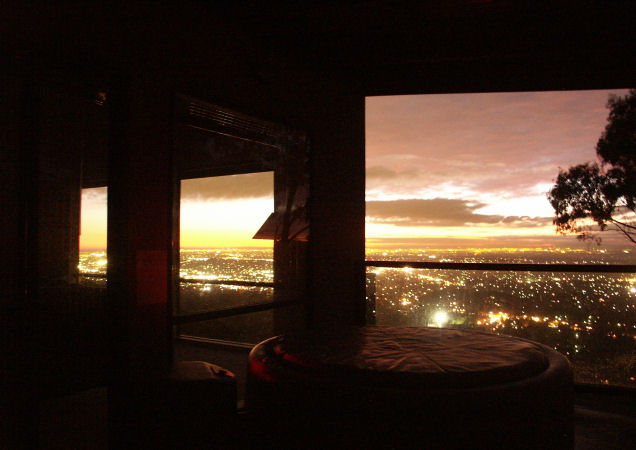 A Bonza View Bed and Breakfast - Kalorama
Bonza View bed and breakfast is located 40 min drive East of Melbourne CBD near the summit of Mount Dandenong. Spectacular 180 degree views from both apartments. Best views in the Dandenongs.
Call the hosts on (03) 9728 8887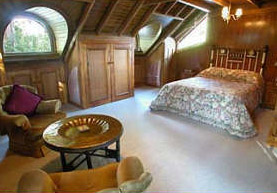 A Camelot Tower and Penthouse - Olinda
A Camelot Tower and Penthouse - In A Class Of Its Own. Winner of Victoria's most prestigious award in building excellence from the Australian Institute of Building. The most romantic setting with a million dollar view of Port Phillip Bay, Melbourne city lights on an enchanted mountain.
Call the hosts on (03) 9751 1883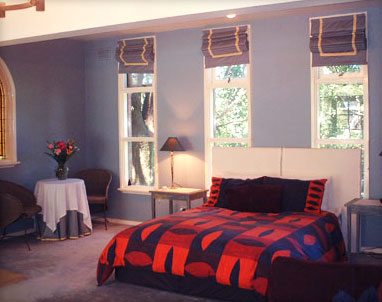 A Country House at Winstanley - Olinda
Formerly a Nun's retreat, now a private Bed and Breakfast on five acres of forest and garden. A Country House offers two spacious suites. Each suite has an open fireplace, and an ensuite marble bathroom with spa.
Call the hosts on (03) 9755 1783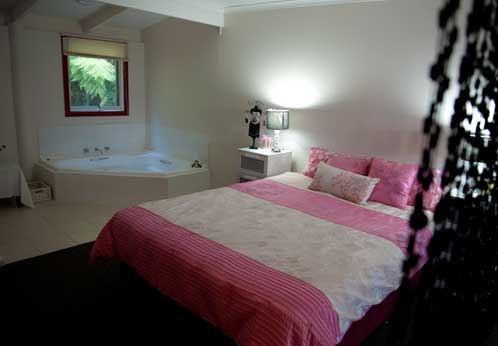 A Sunrise View - Olinda
Awake to the sound of Kookaburras and the most gorgeous sunrises on this magnificent 5 acre, private and secluded property with magnificent views over the Valley.
Call Nick & LIsa Sanders on 0412 621 259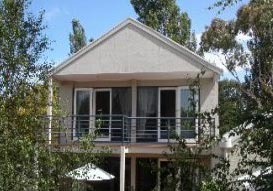 Abaleigh on Lovers Walk - Cowes
Multi award winning fully self-contained quality with absolute beachfront studios and apartments. Abaleigh was created for discerning couples or small groups of adults who enjoy their privacy in charming, quality accommodations.
Call Jenny Hudson on (03) 5952 5649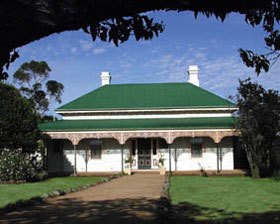 Abergeldie Bed & Breakfast - Smeaton
Escape to an elegant Victorian Homestead (cira 1860) and surround yourself with antique filled rooms, open fires, lush gardens and warm hospitality. Stay in one of our garden view ensuite rooms or our romantic cottage.
Call the hosts on (03) 5345 6223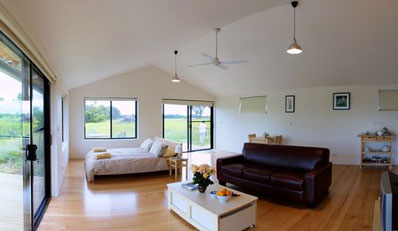 Abington Farm - Heyfield
The 200-acre river frontage property provides a secluded retreat in the heart of Gippsland within easy reach of all the attractions and just over two hours drive east of Melbourne.
Call Liz and Tony Coghlan on (03) 5148 2430