Airlie On The Square - Launceston, Tasmania
| | |
| --- | --- |
| Host | The Host |
| Region | Launceston |
| Address | Civic Square, Launceston, Tasmania |
| Phone | (03) 6334 0577 |
| Email | airlie.civic@bigpond.com |
| Website | Visit Website |
| Rating | |
| Breakfast | Breakfast Room |
| Bedrooms | 6 Bedrooms |
| Bathrooms | 4 Bathrooms |
| Tariffs | From $110 per night |
| No. of Guests | Up to 14 guests |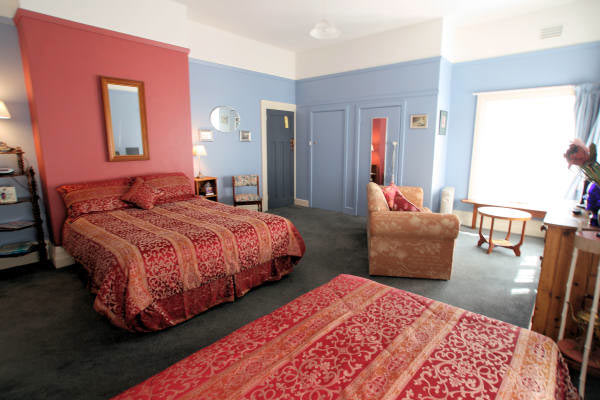 Click image to view more photos

Launcestons elegant central city bed & breakfast accommodation.

Heritage Queen Style Federation house built for Dr Irvine as his home and surgery in 1915. Sitting adjacent to the historic Launceston Town Hall in Civic Square, right in the heart of Launceston.

Now a beautifully restored comfortable bed and breakfast accommodation within easy walking distance to Sea Port, restaurants, Cataract Gorge, museum, art gallaries and all around pubs, cafes and 50 metres from shopping the Brisbane Street Mall.

Stay for a night or a week and experience Tasmania's best wineries in the stunning Tamar Valley and explore the historic homes in the villages around Launceston. From Launceston's central location you can enjoy all the delights of Northern Tasmania.