Kangaroo Island Bed and Breakfast Search Results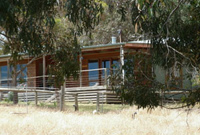 Cygnet River - Cygnet River
Welcome to your choice of two superb places to stay which are situated in the picturesque Cygnet River region of Kangaroo Island, just 12km south west of Kingscote.
Call Stephanie & Ben on 0428 532 973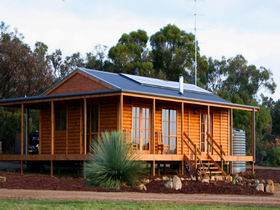 Eleanor River Homestead - Parndana
Meander through the natural paths to explore our unique bushland or wander to the relaxation area on the Eleanor River to enjoy a picnic, or just take a stroll along the banks to experience the beauty.
Call Graeme and Kathy Ricketts on (08) 8559 5234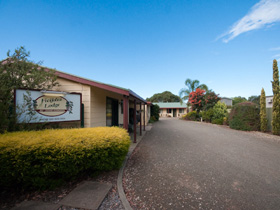 Ficifolia Lodge - Parndana
At Ficifolia Lodge, we can offer you modern self contained, or bed & breakfast style accommodation. Suitable for families, couples or small groups of up to 19.
Call Sue and Colin Florance on 0428 828 400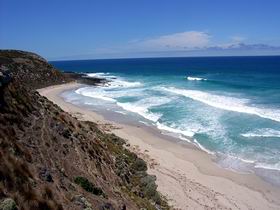 Flour Cask Bay Retreat - American River
Flour Cask Bay Retreat is an affordable totally solar and wind powered eco retreat situated on the south coast of Kangaroo Island.
Call owners on (08) 8553 7235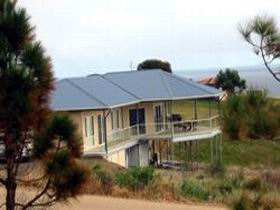 Lindsays of Kangaroo Island - Penneshaw
Kangaroo Island Seaview Guesthouse has frontage to three roads, Chapman Terrace on the seafront and Drew Street and Dauncey Street, which is the main street in Kingscote. The Guesthouse is built of limestone with high ceilings and spacious verandahs.
Call owner on (08) 8553 1280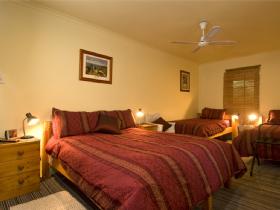 Open House - Parndana
The Open House offers fully hosted bed and breakfast accommodation in a large four bedroom house, which can accommodate up to ten adults. Modern style bed and breakfast with all facilities and ensuite bathrooms
Call owner on (08) 8559 6113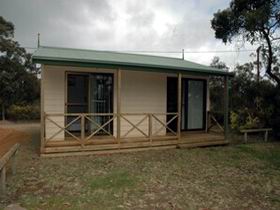 Parndana Hotel Cabins - Parndana
Parndana Hotel Cabins are fully self contained and sleep up to six people. They are situated in a tranquil rural bush setting on the perimeter of the quiet township of Parndana in the centre of Kangaroo Island.
Call owner on (08) 8559 6071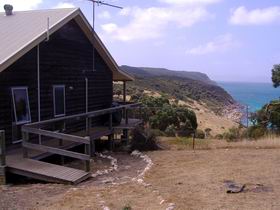 Sea Dragon Lodge - Willoughby
Sea Dragon Lodge offers the complete Kangaroo Island experience - luxury seafront accommodation, captivating coastal vistas, premium local food and wines, personalised 4WD tours and a warm, inviting lodge atmosphere.
Call owners on (08) 8553 1449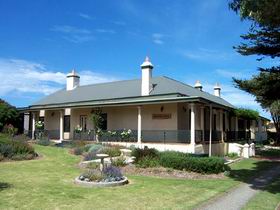 Seaview Lodge - Penneshaw
Seaview Lodge is an historic circa 1890 guesthouse now restored for a completely relaxed getaway. Five double rooms, one with an additional single bed, two with four-poster beds, one with twin beds, ensuites and reverse cycle air conditioning.
Call owners on (08) 8553 1132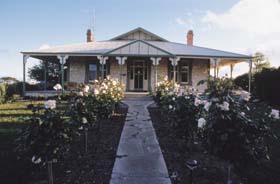 Stranraer Homestead - Kingscote
Stranraer Homestead is set on 1290 hectares of working property, producing prime lamb, wool and grain. Adding to its beauty, the property has two large, bird filled lagoons surrounded by hummocks, beautiful scenery and wildlife.
Call Lyn and Graham on (08) 8553 8235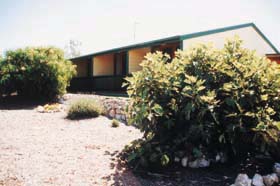 The Fig Tree Bed and Breakfast - Baudin Beach
The Fig Tree Bed and Breakfast accommodation is situated in a peaceful location with views of the countryside and ready access to the beach. Located at picturesque Baudin Beach on Kangaroo Island
Call Chris and Allen Guthleben on (08) 8553 1326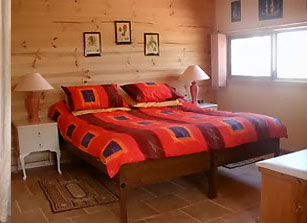 A bientot Seayu Lodge - American River
You are welcome at bient?t Seayu Lodge, a property with panoramic views over the lagoon and the harbour, over the countryside, and over the larger island across the sea (the mainland).
Call Jacqueline & Gabriel Bittar on 08 8553 7442