The Murray Bed and Breakfast Search Results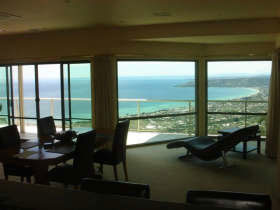 Arthurs Superb Views - Arthurs Seat
This Bed and Breakfast accommodation in the beautiful Mornington Peninsula, Victoria is designed for you to wind down and take in the fresh sea air. You can choose from 4.5 star penthouse suites upstairs to a self contained suite downstairs.
Call Luke Sheales on 03 5981 8400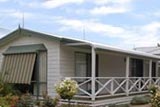 Burrabliss Farms B&B - Lake Boga, Swan Hill
Luxury accommodation at it?s best - whether for your honeymoon, a romantic weekend or simply need to get away, Burrabliss Luxury Accommodation offers a perfect venue to give all this and more.
Call Tricia & Bruce Pollard on (03) 5037 2527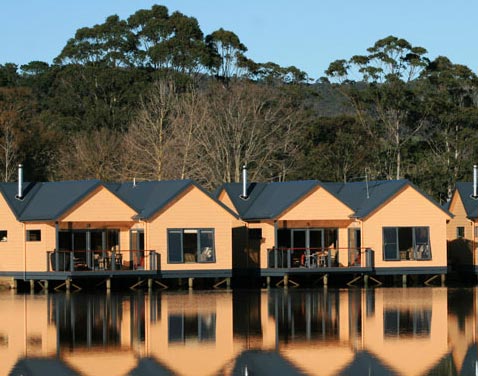 Lakeside Villas at Crittenden Estate - Dromana
Perched overlooking the vineyard?s lake, our contemporary villas are an oasis of luxury and tranquility. Quality appointments throughout will ensure your stay is an experience of comfort and relaxation.
Call Margaret Crittenden on (03) 5981 3275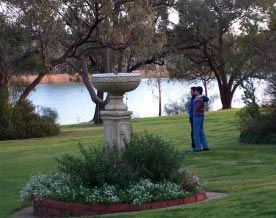 Mildura's Linsley House - Mildura
The cool gardens and river-side location of Mildura?s Linsley House B&B are an excellent escape from the pressures of every day life, and your hosts Colin and Desley take pleasure in welcoming you to their charming and tranquil bed & breakfast accommodation.
Call Colin & Desley Rankin on (03) 5024 8914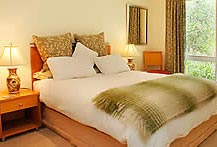 Sartain's at Mornington - Mount Eliza
Nestled in a delightful garden setting within an expansive, tranquil 10 acre country property, Sartain's at Mornington offers guests an intimate retreat with an AAAT 4 Star Rating.
Call Sally Sartain on (03) 5975 1014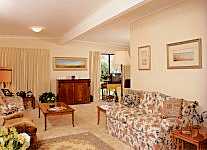 Tamasha House - Sorrento
Traditional B&B in a beautiful garden setting. Just a short walk to Sorrento and both bay and ocean beaches. Caring hosts offer a warm welcome, fine food and local knowledge.
Call Naomi & Peter Nicholson on (03) 5984 2413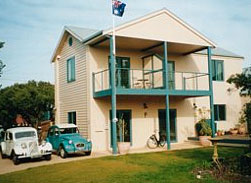 Alaplage Bed & Breakfast - Sorrento
A modern, contemporary B&B offering quality and comfortable hosted accommodation within a short stroll to Sorrento Village and beaches.
Call the hosts on (03) 5984 1280