Yarra Valley & Dandenong Ranges Bed and Breakfast Search Results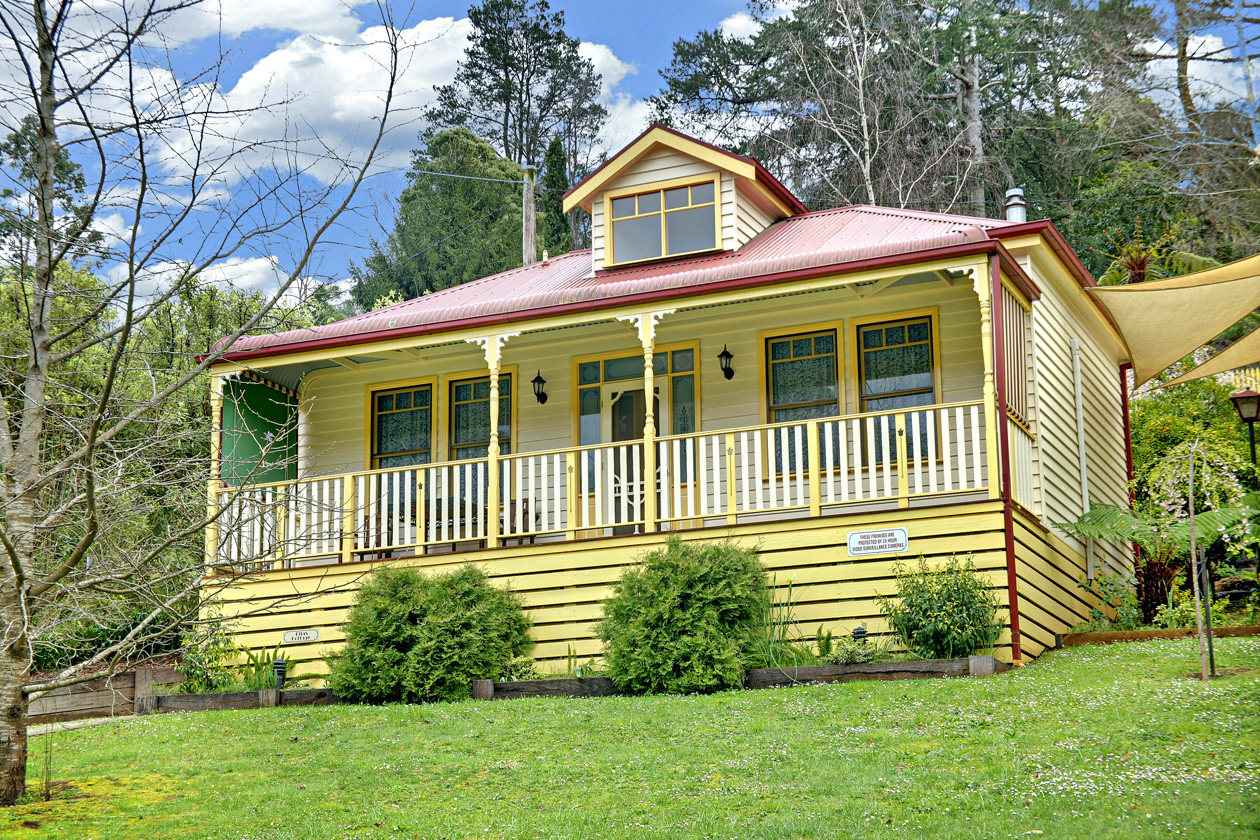 Charnwood Cottages - Warburton
Perfect for a luxurious romantic weekend getaway for couples. Gas Log Fire,Spa,Twin Shower, Four Poster Bed. Just a short stroll into the Warburton village with its variety of Cafes and shops.Then walk back along the Yarra River.
Call Jeanette & Mike on 03 5966 2526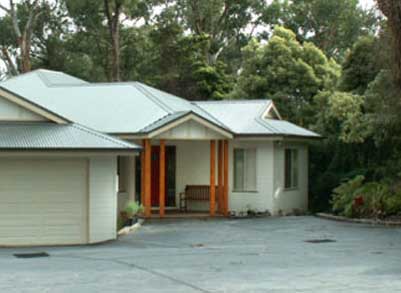 Clarelee Belgrave Boutique Accommodation - Belgrave 3160
Clarelee is a modern 5-bedroom guesthouse providing bed and breakfast or self-catering options. Midweek rates $120+/room/night Close the Dandenongs and Sherbrooke Forest, walk to Puffing Billy, Belgrave station, Cameo Cinema, Ruby?s
Call Lee Emmett on 0409 257 280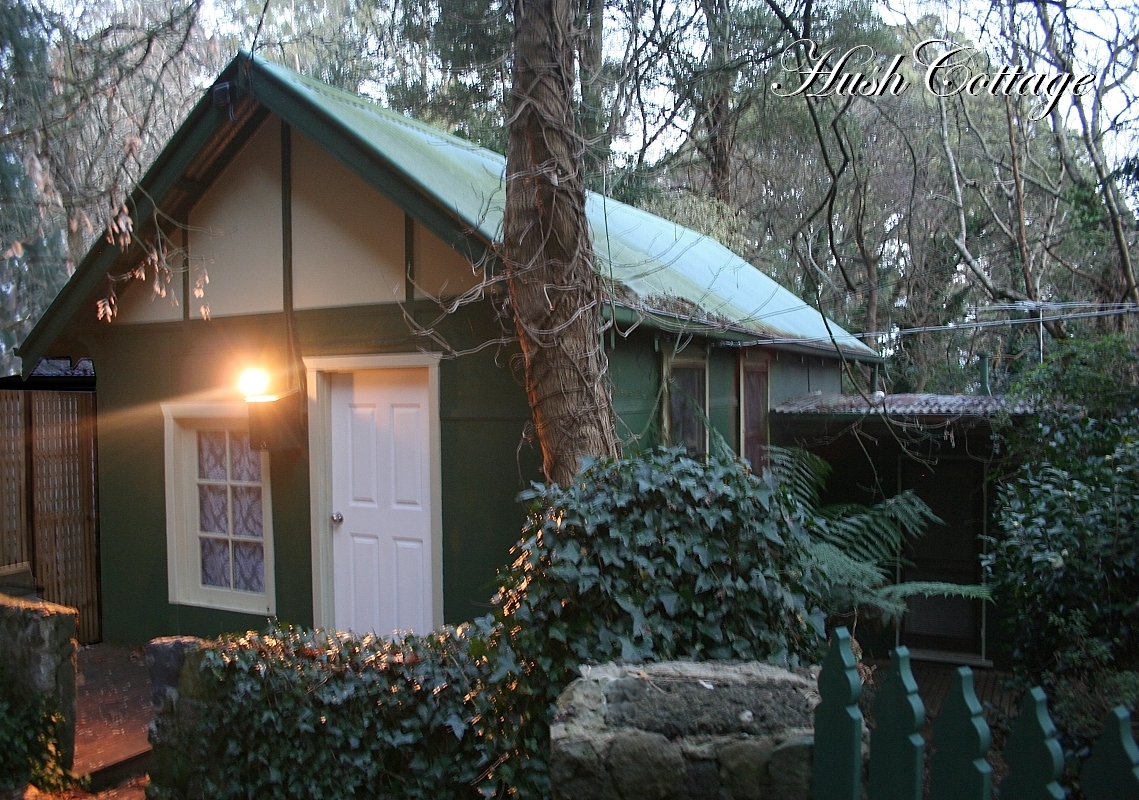 Lotus Lodges - Sassafras
Romantic, Relaxing and Cosy Getaways in the Dandenong Ranges. Fully Equipped Kitchenettes, Beautiful Views, Spa Baths, Stones Throw from Beautiful Restaurants, Right in the Heart of Mother Nature.
Call Lotus Lodges on 0417 956 887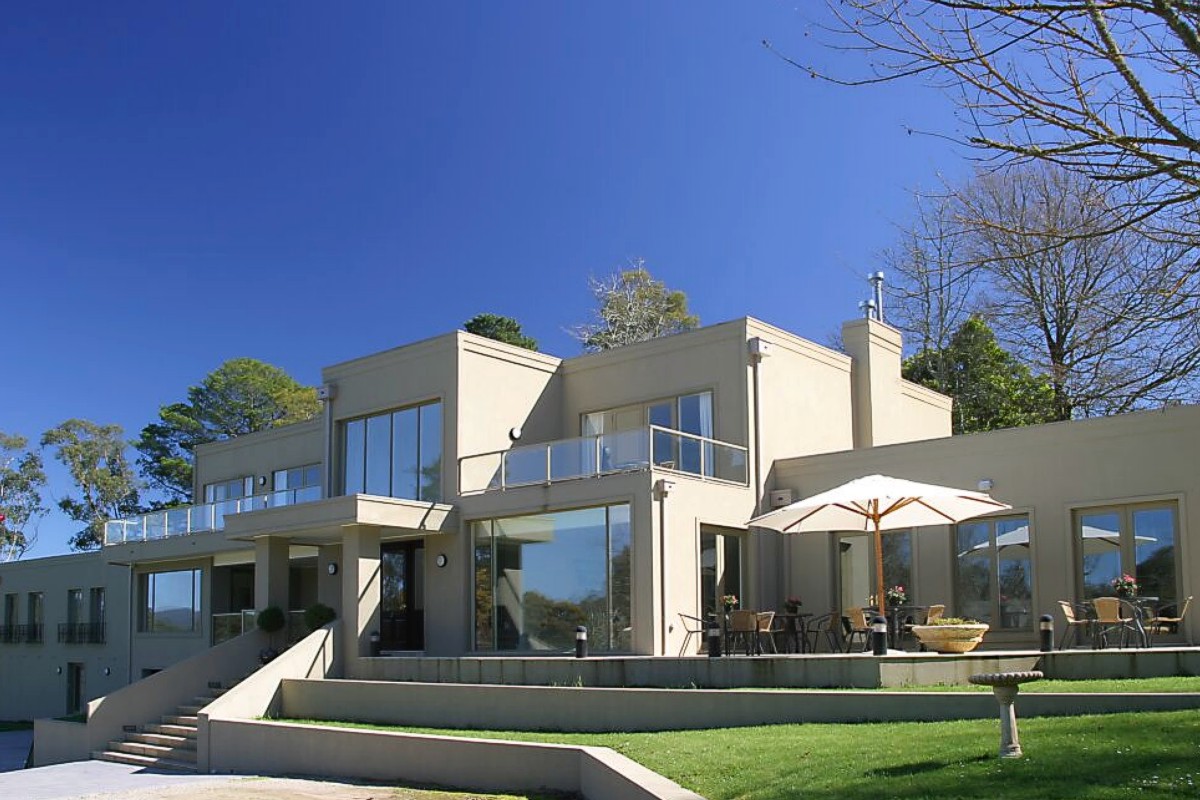 sanctuarylodge - Healesville
Great location and facilities to suit any budget or desire
Call sanctuarylodge on 39944 0810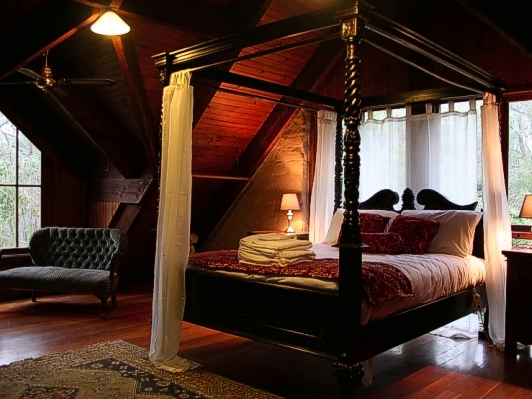 Steindorf Cottages - Emerald
Romantic Destination
Call Steindorf Cottages on 0417 956 887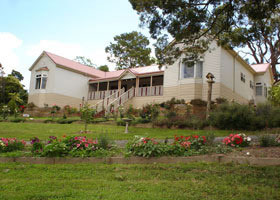 Annabelle of Healesville B&B - Healesville
Everyone likes to be spoilt every now and then, at Annabelle of Healesville we aim to achieve spoiling you so that when you leave you feel totally relaxed ready once again to face life?s challenges.
Call the hosts on 03 5962 6655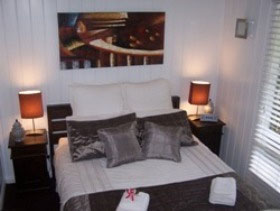 Annie Roe's Luxury Bed & Breakfast - Olinda
These retreats allow guests to enjoy the best bed and breakfast experience with discreet service and absolute privacy. Enjoy the lush gardens all year round and the convenience of the local villages of Olinda, Mount Dandenong & Sassafras. Annie Roe's Luxury B&B is absolute serenity!
Call the hosts on 03 9751 1752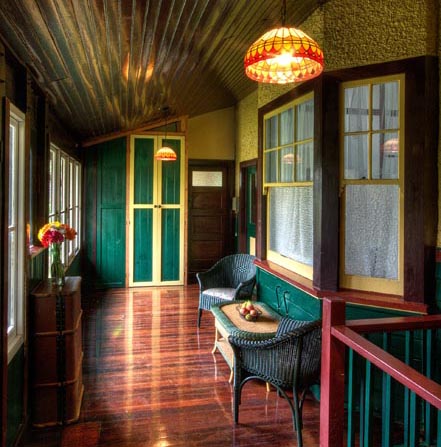 Argyle's in the Yarra Valley - Healesville
Argyle's in the Yarra Valley features a selection of B&B and self-contained cottages located on 20 acres just five minutes from Healesville, in the heart of the Yarra Valley.
Call the hosts on 03 5962 3437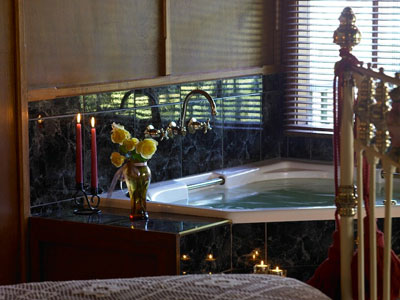 Observatory Cottages - Mt Dandenong
Situated at the summit of Mount Dandenong, Observatory Cottages is one of the Original Bed and Breakfast Establishments of the Dandenong Ranges.
Call Leeanne & Daniel Gazzola on (03) 9751 2436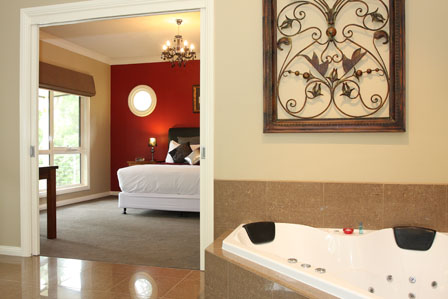 3 Kings Bed and Breakfast - Yarra Junction
Spoil yourself and someone you love with the ultimate luxury Yarra Valley accommodation cottages at 3 Kings B&B. 3 Kings Bed and Breakfast offers the perfect five star retreat for a midweek escape or a perfect weekend getaway.
Call 3 Kings on 0409 678 046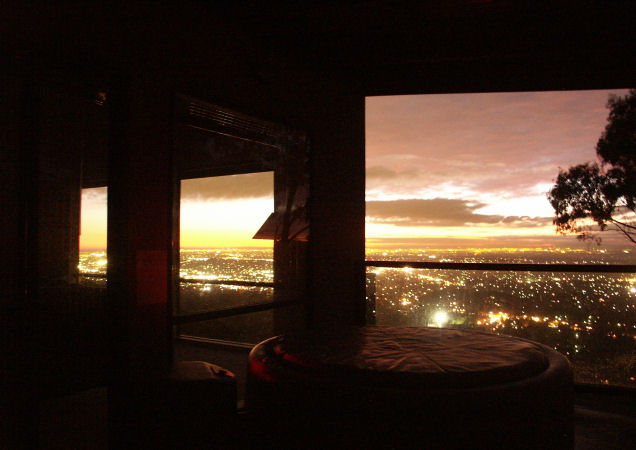 A Bonza View Bed and Breakfast - Kalorama
Bonza View bed and breakfast is located 40 min drive East of Melbourne CBD near the summit of Mount Dandenong. Spectacular 180 degree views from both apartments. Best views in the Dandenongs.
Call the hosts on (03) 9728 8887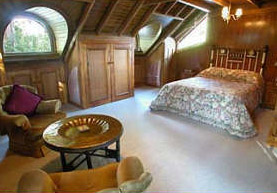 A Camelot Tower and Penthouse - Olinda
A Camelot Tower and Penthouse - In A Class Of Its Own. Winner of Victoria's most prestigious award in building excellence from the Australian Institute of Building. The most romantic setting with a million dollar view of Port Phillip Bay, Melbourne city lights on an enchanted mountain.
Call the hosts on (03) 9751 1883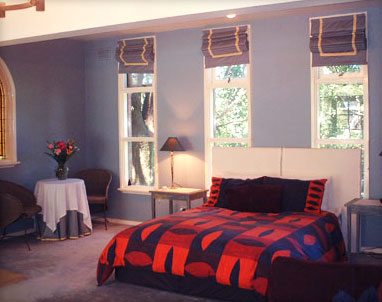 A Country House at Winstanley - Olinda
Formerly a Nun's retreat, now a private Bed and Breakfast on five acres of forest and garden. A Country House offers two spacious suites. Each suite has an open fireplace, and an ensuite marble bathroom with spa.
Call the hosts on (03) 9755 1783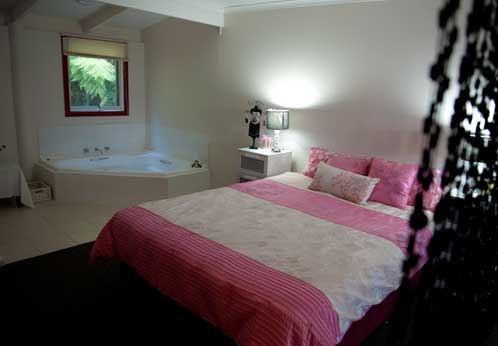 A Sunrise View - Olinda
Awake to the sound of Kookaburras and the most gorgeous sunrises on this magnificent 5 acre, private and secluded property with magnificent views over the Valley.
Call Nick & LIsa Sanders on 0412 621 259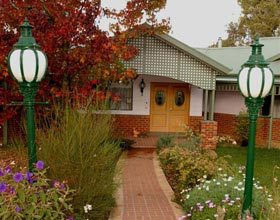 Amethyst Lodge - Dixons Creek
Amethyst Lodge is the first five star Bed and Breakfast in the Yarra Valley. It is an architect designed and purpose built country home (Opened January 2000). Enjoy a candlelit dinner on your private balcony with a bottle of the Yarra Valleys best wines.
Call Marjorie & Mike Woollands on (03) 5965 2559